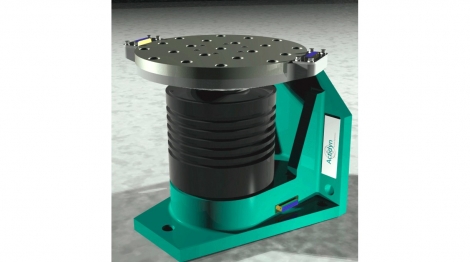 Ideally suited for the calibration of MEMS, as well as gyroscopes, accelerometers and inertial guidance systems, your RT1100 Series Tables are high precision light and compact Single Axis Rate Tables.
Their AC brushless motors allow for a wide bandwidth and an excellent dynamic response all the while keeping maintenance costs at the lowest level.
Despite their compact size, your single axis Actidyn Rate Tables can be equipped with a number of options:
a temperature chamber operatiing in the -55°C to 185°C range,
a vacuum chamber able to produce a vacuum of 1.10-6 Torr,
made-to-size sliprings,
a data transmission fiber optic rotary joint,
a fluid rotary rotary joints.
Brochure Download