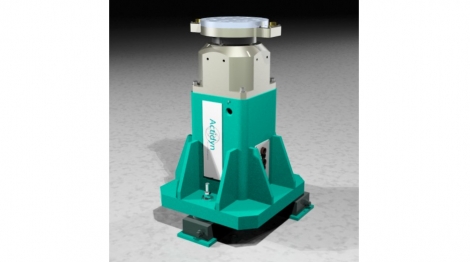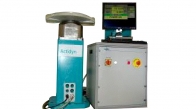 Your Single Axis ST1100 Series ACTIDYN Motion Simulators are ultra high accuracy positioning Motion Simulators, designed specifically for the testing and calibration of gyroscopes, accelerometers and inertial guidance systems within the lowest costs. With angular speeds ranging from one rotation per day to 10000 degrees per second, they suit a vast range of applications.
ACTIDYN's signature Active Motion Simulation Dynamics AC brushless technology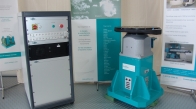 empowering your Single Axis Motion Simulators produces stunningly wide bandwidths and breathtaking dynamic responses all the while insuring the lowest maintenance costs.
Your Single Axis Motion Simulators can be equipped with temperature chambers operating from -55°C to 185°C, with a vacuum chamber producing a vacuum of 1.10-6 Torr, made-to-specification slip-rings, an ACTIDYN Fiber Optic Communications Rotary Joint and ACTIDYN's signature Fluid Rotary Joint.
Brochure Download