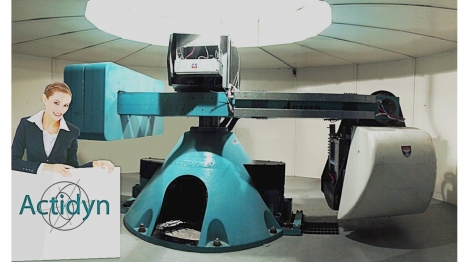 Your C67 Geotechnical Centrifuge Modeling by ACTIDYN offers all the benefits of a C61 series model with the additional capacity to accelerate a payload of up to 1,500Kg to 100 times the earth gravitation or 500Kg to 130times the earth gravitation.
The basket provides an 0.8m wide by 1m long platform already allowing a Controlled Tool System or a Quake Simulator. This is made possible thanks to the long 3m radius ensuring a uniform field of acceleration over the surface of the platform.
With your ACTIDYN C67 Geotechnical Centrifuge Modeling you already able to simulate the behavior of large infrastructures such as dams and levees, unstable embankments, road tunnels or the response of buildings and structures to earthquakes within a limited budget.
General Characteristics
| Series | C67 |
| --- | --- |
| Force (g x t) | 150 |
| Radius (m) | 3.0 |
| Basket Width (m) | 0.9 |
| Basket Length (m) | 1.0 |
| Basket Depth (m) | 0.8 |
| Maximum Acceleration (g) | 130 |
| Maximum Load Under Maximum Acceleration (kg) | 500 |
| Maximum Load (kg) | 1,500 |
| Maximum Acceleration Under Maximum Load (g) | 100 |
| Maximum Power Consumption under Maximum Acceleration (kW) | 100 |