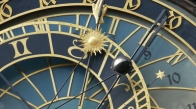 1968 is the year it all started and Actidyn, from a vision, became reality and a going concern. After having spent a few years as an electromechanical engineer for the account of aircraft engine manufacturer Hispano-Suiza, Jacques Perdriat kick started his own first centrifuge and motion simulator business, named Acutronic, Actidyn's earliest name.
This is the great era of Carco, Contravès, Goerz and the development of the first precision motion simulators thanks to the nascent technology of power electronics. A few years down the road, emboldened with this first success, Jacques Perdriat and many from his Acutronic crew, among which François Bellon, Michel Bart and Didier Rames, decide that their partnership with Leo Marxer to be no more compatible with their ambitions to become the world's premier supplier of the highest performance centrifuges.
And so in 1994, François Bellon, Jacques Perdriat, Didier Rames and Michel Bart decide to call it quits with Acutronic and in 1995 to launch their own new venture, under the now famous name of Actidyn, specialized in high performance centrifuges.
A winning team usually does not stop at just one streak of successes. and Actidyn's success was instantaneous: during the same month of May 1995, the US Army Corps of Engineers and the Takenaka Institute of Japan ordered from Actidyn both the most powerful and the largest centrifuges ever built which will remain so until at least 2010.
In nearly 20 years, Actidyn served a growing number of customers in a growing number of countries, customers that have been voting with their feet and contributed to Actidyn's reputation of Excellence, Energy and Integrity.
In 1999, in a succesful attempt to expand the in-house competencies and serve customers in the field of vibrations analysis, control and generation, the founders decides to acquire Systèmes Industries, a small company specialized in environnemental testing and vibration-related equipment. The new structure is renames Actidyn Systèmes SA, held up to 52% by individual investors and up to 48% by industrial and financial partners.
2004 will remain the key strategic turning point in the history of Actidyn: the return to the founders' other initial key field of expertise: motion simulators and precision rate table. This turned out to be an instant success with such companies as Turkey's Acelsan and France's DGA-LRBA ordering their calibration and test equipment from Actidyn.
In 2007 Actidyn introduced its latest controler, featuring the latestest technological developments and currently the world's most advanced: the Axidyn ND addresses needs for greater reliability, lower costs and increased precision and acquisition and calculation speeds. Actidyn has shipped Axidyn ND controllers within Europe but also to Russia, Turkey and Korea.
Fraying its way further and deeper into the market of the great Asian market, Actidyn recently expanded its presence by opening an office in Beijing. This is only the beginning of our story and it is with you, our customers, that we are writing the future chapters.